Last month, Australian Organic Schools were lucky enough to visit the beautiful C&K Kindergarten in Carina.
The energetic 4 and 5 year old class have been learning all about gardening and as part of the AgForce SIPP Farmer in the Classroom initiative. Australian Organic Schools was invited to visited the class to teach a guest lesson all about organic food and gardening.
To kick off the lesson, students played an interactive game, guessing where different types of fruits and vegetables grow.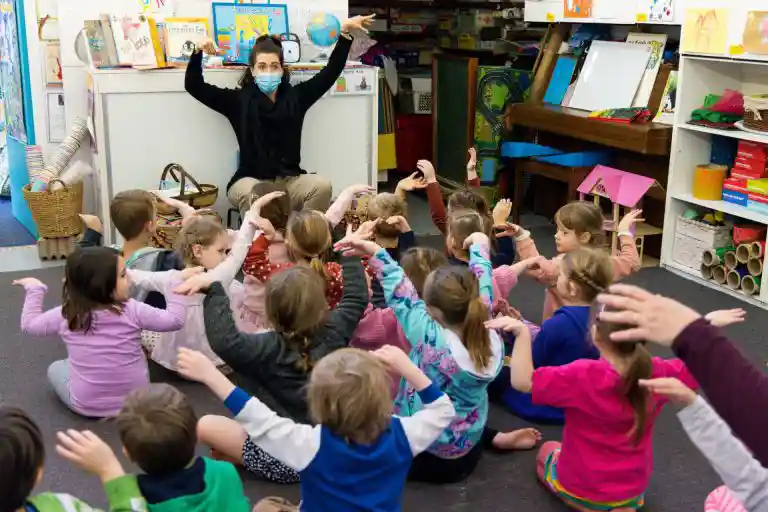 The students then explored the Farm to Me graphic taken from the AOS program, looking at how food gets from the farm to the kitchen. Finally, the lesson finished with a book all about composting.
After the lesson time in the classroom, the students were eager to show off their organically grown bananas and vegetables in the garden outside. It was fantastic to see so many young students involved in gardening and excited to learn about how our food is grown.